Courtesy of
Food For Net,  Savory Spice,  Spices Inc.
There are many spices that would enhance and add tasteful variety to your recipes, but you would never find them in regular stores.  Even if you were to come across them in a specialty spice store it is unlikely that you would know or even appreciate their value.  Follows is a list, by no means comprehensive, of spices and additives that can and will liven up your food offerings and are ripe for experimentation.  We will update these as we run into new, welcome additions.
Spices listed below with link to purchase.
Achiote Paste,  Ajwain,  Amchur Powder,  Anardana,  Anise, Whole Star,  Annatto Seed,  Asafetida,  Avocado Leaves,  Berbere Ethiopian Seasoning,  Black Garlic,  Black Truffle Salt,  Cardamom, Black,  Cardamom – Green,  Ceylon Cinnamon,  Charnushka,  Chinese Five Spice,  Chipotle Chiles in Adobo Sauce,  Coconut Milk Powder,  Espresso Powder,  Fennel Pollen,  Fenugreek,  Galangal,  Garam Masala,  Ghost Chili Powder,  Ghost Pepper Salt,  Harissa Spice Mix,  Jamaican Curry Powder,  Jamaican Jerk Seasoning,  Juniper Berries,  Kaffir Lime Leaves,  Kala Jeera,  Kokum,  Long Pepper,  Mace,  Madagascar Vanilla Bean Paste,  Nigella Seed,  Pakistan Rose Petals,  Grains of Paradise,  Pasilla de Oaxaca Chile,  Piment d'Espelette,  Ras el Hanout,  Red Thai Curry,  Rogan Josh,  Saigon Cinnamon,  Scorpion (Moruga),  Serrano Chili Powder,  Shichimi Togarashi,  Smokin' Ed's Carolina Reaper Hot Sauce,  Southern Spain Pinchito Spice,  Sumac,  Sweet Flag,  Szechuan Peppercorns,  Tandoori Seasoning,  Tasmanian Pepperberry,  Thai Green Curry,  Tikka Masala,  Turmeric,  Vadouvan,  Vanilla Paste,  Vietnamese Sweet Lemon Curry,  Vindaloo, Wasabi Root,  Wattleseed,  Za'atar Seasoning,  Zanzibar Curry Powder

Achiote Paste – Achiote paste, also known as bija or bijol in Spanish, adds an authentic flavor and bright yellow color to the cuisine of Cuba, Mexico and Central America. This paste contains annatto seed, garlic, vinegar, iodized salt and spices. This paste is great for adding a salty, bittersweet, yet tangy flavor to beef, chicken, fish, lamb and pork.
For more information and to purchase

Ajwain – Ajwain seeds come from the same family as cumin and dill, and the seeds are used as a spice. Typically you will find the seeds sold whole, although most people choose to grind or crush them prior to their use. This can be done by rubbing the seeds between your fingertips or by using a mortar and pestle. The flavor of ajwain is similar to thyme and cumin, although ajwain has a more pleasant and mild aftertaste.
For more information and to purchase

Amchur Powder – Although it looks rather dull, amchur powder is a fruity spice created from dried unripe mangos. The spice is also sometimes called amchoor or mango powder. The spice is viewed as a citrus-like seasoning and works best in dishes where a little acidity is desirable. This includes meals like soups, stir-fries and curries. It is an especially effective way to add sourness to a dish without adding any extra moisture.
For more information and to purchase

Anardana – Anardana is not a well-known spice, but to many people it is immediately familiar. Quite simply, anardana is dried pomegranate seeds, and the spice retains many of the qualities of fresh pomegranate seeds (and the juice surrounding them). Like pomegranate seeds, anardana lends a sour flavor to dishes, which helps to create a richness and depth of flavor. This works especially well with blander foods, like vegetables, and the crunch of the seeds can also add an appealing texture to many foods.
For more information and to purchase

Anise, Whole Star –  Star Anise is actually the fruit of a tree in the Magnolia family which is native to southern China and Vietnam. Its aroma is much like fennel and anise seed and its taste is pungent and sweet with hints of licorice. Star Anise has assertive warmth that creates a mild numbing effect in the mouth. The aftertaste is fresh and agreeable.  Star anise pairs well with fruit and is often mixed with cinnamon and cloves to poach fruits. Use this beautiful whole star anise when concerned about presentation. We offer star anise whole, broken or ground.
For more information and to purchase

Annatto Seed – Annatto seed is another example of a seed that is used as a spice. This seed is interesting, because it is also an ingredient used as a natural coloring agent to give foods (including cheese) a bright orange color. The seeds have a relatively subtle taste, including some sweet and peppery elements. Whenever possible, this spice should be purchased already ground, as the seeds are very resilient and are difficult to grind manually.
For more information and to purchase

Asafetida – Asafetida aka asafoetida, looks and sounds a bit odd as a spice, especially as it is actually gum resin that has been powdered. It can also be purchased in the resin form, although it generally needs to be powdered before use. The spice is often used in Indian dishes and it offers a strong garlic-onion flavor, especially once it has been lightly fried. Despite its popularity in India, the spice isn't common in other parts of the world, but it is a fantastic spice if you can find it.
For more information and to purchase

Avocado Leaves, Dried – Avocado leaves are a common ingredient in Mexican cuisine and come from a species of avocado native to Mexico. The leaves can be used either fresh or dried, although dried is more common when they are being used as a spice. They are a common ingredient in many traditional Mexican dishes, such as those relying on black beans. Typically the leaves are toasted prior to their use. Even though they sound like they should be common, these leaves are especially hard to find in the United States.
For more information and to purchase

Baharat – Baharat means "spice" in Arabic and is an all-purpose Middle Eastern blend. It is also known as Lebanese Allspice. Like curries, there are many variations. Our version has a little heat to it, about a 3 on a scale of 1 to 10. Since it is an all-purpose blend, you can try Baharat in many dishes.  It's traditionally used in kibbeh and to flavor ground meats, stews, and soups. Used sparingly, it can be sprinkled on fish before grilling. Try on lamb or as a dry marinade on your next roast. For a dry marinade, rub seasoning thoroughly into the roast and refrigerate for one hour, then cook.
For more information and to purchase

Berbere Ethiopian Seasoning – In its simplicity it has excellent flavor and plenty of heat. Traditionally it's used to flavor stews of meat (known as wats or we'ts), vegetables, and lentils.  If you like food spicy hot, try on grilled chicken, duck, and beef. Use in place of curry or sprinkle on veggies and tofu.  For Berbere fried chicken, mix 1 to 2 Tbsp. seasoning to 1 cup flour. Dip chicken pieces in buttermilk, roll in the seasoned flour, and deep fry.  For Berbere Marinade, combine 2 Tbsp. seasoning with 1 cup olive oil and 1/3 cup fresh squeezed lemon juice in a blender and puree to a paste. Spread onto meat of choice and marinate overnight.
For more information and to purchase

Black Garlic – Black garlic is created by aging and fermenting raw garlic, turning the cloves deep black and soft, with an incredibly complex umami richness. The fermentation process tempers the harsh astringency of raw garlic and replaces it with a sweet, vinegary, earthy flavor.  The amazing flavor of black garlic makes it a choice ingredient for chefs and home cooks alike. Because it's a somewhat new ingredient, recipes using it range from risottos to tapenades to salad dressings and everything in between. The rich complexity of flavor lends itself well to Indian, Asian, and Mediterranean cuisines, with people finding different uses for it as time goes on.
For more information and to purchase

Black Truffle Salt – Black truffle salt is a blended spice that combines sea salt with dried truffles, with some brands also including truffle flavoring. It is a particularly useful option for anyone who likes truffles, as truffles are notoriously expensive. The combination of truffles and salt helps to bring out the richness of black truffles. The spice can be used in the same way as normal salt (so, it can be used with pretty much anything), and it gives more depth of flavor than salt alone does.
For more information and to purchase

Cardamom, Black – Black cardamom might be related to green cardamom, but there are considerable differences between the two. Black cardamom tends to look less spectacular visually, and it offers a strong smoky flavor to foods, along with earthy and ginger notes. This spice works particularly well along with hot cinnamon and it is also a common ingredient in Indian foods. The strong taste of black cardamom means that you will probably need to play around with the spice to figure out the best ways of using it and the best dishes to combine it with.
For more information and to purchase

Cardamom, Green – Green cardamom is the more common type of cardamom and some recipes specifically call for this spice. Green cardamom is native to southern India and it comes from the seeds of a plant that is similar to ginger. By weight green cardamom is one of the most expensive spices, however, the spice is also very light and only a little is needed to give a dish the desired flavor. Green cardamom has a complex taste that is spicy and sweet in nature. It also has flavors of lemon, camphor and eucalyptus. The spice is especially common as a way of flavoring meats, and it is also used in mulled wine and similar drinks.
For more information and to purchase

Ceylon Cinnamon – Cinnamon is a common kitchen spice, but people often don't realize that there are two varieties of the spice. The more common and less expensive variety is cassia cinnamon. On the other hand, Ceylon cinnamon is often called the 'true cinnamon' and the two types actually come from different species. While their tastes are similar, cassia cinnamon contains a compound called coumarin, which is not good for health. While you can consume small amount of that compound, if you are eating cinnamon frequently, Ceylon is a better choice.
For more information and to purchase

Charnushka – Also known as nigella, black caraway, black onion seed or kalonji, the flavor of charnushka can be described as smoky, nutty and peppery.  Charnushka is native to western Asia and Southern Europe where it is cultivated and grows in the wild.  In the Middle East it's used for breads, in India for spiced vegetables and curries. At Savory we use charnushka in our Bengal Bay (Panch Phoron). Cooks from India usually dry-roast or fry the seeds to bring out their full flavor before sprinkling them on vegetarian dishes and salads. Try experimenting with charnushka; it combines well with allspice, coriander, savory and thyme.
For more information and to purchase

Chinese Five Spice – This classic spice blend from China is believed to be first barbecue rub and is traditionally used in Peking duck. It's combined heating and cooling elements relfect the Chinese philosophy of yin and yang.  Chinese Five Spice is so versatile it can be used in meat marinades or as a spice in barbecuing. Add it to rice, toss in a stir fry, or add a dash to soups and stews. Pairs well with fatty cuts of meat like duck and pork as well as vegetarian fare like hot fried tofu. It can also be your secret ingredient in baked goods like muffins, breads, spice cakes, and cookies.
For more information and to purchase

Chipotle Chiles in Adobo Sauce – This Mexican product is a must for pepper lovers and speeds up the process of sauce making. Chipotles are mixed into a thick, mild tomato paste and then cooked together during the canning process. These are about a 5 to 6 on a heat scale of 1 to 10. Unused chipotles can be kept for a couple of months refrigerated in a sealed container. Use these in barbeque and hot wing sauces, salsas or eat them right out of the can.  Having a canned "wet" version eliminates the work of soaking (about 20 minutes) or boiling and is very handy. For mild taste, drop them into the sauce or salsa whole while cooking and remove before serving. If you want the full heat and flavor, mince them (don't worry about removing the seeds) and mix them into your dish thoroughly.
For more information and to purchase

Coconut Milk Powder – Use this powder to make a rich, full-flavored coconut milk fast and easy by simply adding 2 tbsp. hot water to 1 tbsp. coconut milk powder.  Try using in curries, baked desserts, drinks, ice cream, sauces and more. To make a rich pudding, thoroughly mix together 1/2 cup coconut milk powder with a 1/2 cup warm water. When blended, mix in an additional 1/2 cup of coconut milk powder. Refrigerate for 24 hours or freeze to create a non-crystallized soft serve ice cream.
For more information and to purchase

Espresso Powder –  8 oz jar of aromatic espresso powder.  Deep Rich aromatic coffee flavor.  Use in Desserts, baking, ice cream, icing, cookies, brownies. Brings out the chocolate flavor in recipes!  Add 2 to 3 teaspoons to frosting recipes. Add 1 teaspoon of the Espresso Powder dissolved in 1 cup water to substitute for coffee.
For more information and to purchase

Fennel Pollen – Fennel pollen has started to become somewhat of a trendy spice in recent years, even if it is still a challenge to find. It has elements of citrus, licorice and even (surprisingly) marshmallows. The spice is one of the more versatile ones. Although you can't literally use fennel pollen on everything, there is a wide variety of uses, including means, soups and roasted vegetables. However, it is a spice to be careful with, as even a little is enough and too much can easily overpower a dish.
For more information and to purchase

Fenugreek – Fenugreek seeds are a common spice in Middle Eastern cooking. The seeds are often used as a key ingredient in chutneys and curries, and they can also be used as a rub for meat. The taste of the seeds is similar to burnt sugar. I know that doesn't exactly sound appealing, but it is a flavor that works well in strong dishes. The seeds can be used whole or ground, depending on the preference of the user and the recipe.
For more information and to purchase

Galangal – Like ginger, galangal is a rhizome, and like ginger it tends to look ugly when you first see it. Telling the two apart is relatively easy though, as galangal has whiter and more shiny skin, and is much harder than ginger. You can find the spice ground, but this will only have a proportion of the flavor of the real thing. Instead, the best approach is to use the galangal root (if you can find it), and use a spice grinder to grind it up. Galangal is a relatively common ingredient in Indonesian and Malaysian recipes and can sometimes be found in stores specializing in Asian foods.
For more information and to purchase

Garam Masala – The most popular spice blend in India, this is as essenital to Punjabi cuisine as salt and pepper is in American kitchens. Though intricate marinades and exotic sauces are not found in Punjabi cuisine, it does have full-bodied masalas cooked with liberal amounts of ghee.  This is an all-purpose curry blend but it is usually used as a finishing seasoning. Try on pork, lamb, vegetables, and fish. Perfect for traditional goat dishes, but also give it a try in unexpected places like desserts, ice cream, or even as an ingredient in barbeque rubs.
For more information and to purchase

Ghost Chili Powder – Ghost chili was once recognized as the hottest chili in the world, registering at more than 1 million in Scoville heat units, and it is still one of the hottest chilies out there. That should give you a pretty good idea of what to expect with ghost chili powder. The spice has the heat of ghost chili, so it should be used carefully. It does also have a slight fruity flavor, but most people don't taste this part as they are overwhelmed by the heat. The spice can be used as a replacement for other types of chili powder in recipes, but make sure you are prepared for its strength.
For more information and to purchase

Ghost Pepper Salt – This fiery salt is handcrafted with our chile-head customers in mind. While it is a scorching blend, the salt to Ghost Pepper ratio tempers the intense bite of the chile. To best infuse the spicy heat and unique flavor in every granule, we use a liquid binder (similar to the process we use to make our vanilla sugars).  After experimenting with a few different flavors, we found that chocolate extract gave the best balance. Chocolate and chile are a great pairing but our Ghost Pepper Salt does not taste like chocolate. The chocolate aroma prepares the palate for a blast of chile heat. While this doesn't alleviate the heat, it does make the impact more pleasant.  Use anywhere you would add hot sauce. Fire up chicken wings, chili, and fajitas. Sprinkle on french fries, sliced watermelon, and deviled eggs. Add heat to rimming salt mixtures for cocktails.
For more information and to purchase

Harissa Spice Mix – Harissa paste is a popular condiment in North Africa, especially Tunisia.  Traditionally, Harissa is used on kebabs, salads, vegetables, cooked meats like lamb, beef and chicken, and in stews, soups, couscous, and chickpeas. Try it as a replacement for condiments like mustard if you like your sandwiches hot. You can also make a Yemeni seasoning known as zhug that is similar to harissa by adding ¼ a tsp. each of ground cloves and ground cardamom to 3 Tbsp. of this blend.
For more information and to purchase

Jamaican Curry Powder –  The Caribbean is full of wonderful spices and seasonings including many different curry powders. In the French Caribbean islands, the curry powder of choice is called Columbo and derives its flavor profile from Sri Lanka. On other islands, like Jamaica and Trinidad & Tobago, the curry flavors lean toward the traditional flavor profiles of India.   Use to flavor recipes from all regions of the Caribbean, which is why we call it an all-purpose curry powder. It's perfect for sauces, dips, and dressing. Season beef, pork, poultry, seafood, and vegetables. To make a paste, simply mix 1 Tbsp. curry powder with 1 Tbsp. each of water and oil.
For more information and to purchase

Jamaican Jerk Seasoning – The ground scotch bonnet chiles which are commonly used in Jamaican cuisine register around 250,000 scoville heat units, 10 times hotter than a jalapeno, which is why we only put a few ounces into each 16 lb. batch of this seasoning.  Residents of this severe climate eat hot food to induce sweating, which cools the body. Most people think of chicken when they hear Jamaican Jerk, but this blend is also good on ribs, pork, shrimp, and steak.  To serve 4-6: Mix 6-9 Tbsp. spice with 3 Tbsp. olive oil, 3 Tbsp. soy sauce, 6 Tbsp. vinegar, 6 Tbsp. orange juice, and 4 Tbsp. lime juice. Marinate 4-12 hrs.
For more information and to purchase

Juniper Berries – Unlike most of the spices I've mentioned so far, juniper berries have their origins in Europe. Even though they are berries, juniper berries are used as a spice. They have a sharp and tart taste. They are most commonly used to complement wild game, particularly venison and they are also commonly used to flavor gin. There are some other uses of juniper berries, including seasoning pork, beef, stews and some vegetable dishes. The flavor of the berries works especially well with the deep and rich flavors of meat.
For more information and to purchase

Kaffir Lime Leaves – Dried leaves can be an interesting type of spice, although not all of them will have any significant taste. Dried kaffir lime leaves are a good example of a leaf that holds its flavor well. As you might expect, the leaves have a lime flavor. That flavor works particularly well in Thai dishes, although some Western dishes are also complemented by the extra flavor. Using these leaves as a spice can be especially appealing, because it lets you add in a lime flavor without any extra moisture. An alternative way to do that is lime zest, but the leaves are much more versatile.
For more information and to purchase

Kala Jeera AKA Black Cumin – Kala jeera is another example of seeds that are used as a spice. Before they are cooked, the seeds can seem a bit unpleasant, with a heavy earthy scent. However, as they cook the scent and taste change, resulting in a nutty flavor. Because of this, kala jeera is often used in breads, in curry and when steaming rice. Kala jeera is preferred over normal cumin in many of these dishes in Indian cuisine, although normal cumin is sometimes used if kala jeera isn't available.
For more information and to purchase

Kokum – Kokum is another Indian spice, although it is not very common even in India. Visually, I find the spice to be quite unusual, and it doesn't look like most other spices that we see. This is because the spice is essentially a halved and dried fruit, and the dried seeds are normally visible. A key property of kokum is its souring nature, and it is often used to enhance dishes like potatoes, fish curries or coconut-based curries. Many recipes will add the entire skin, allowing the flavor to diffuse throughout the dish.
For more information and to purchase

Long Pepper – Historically, long pepper was used in a similar way to black pepper and was just as common. It has many of the same characteristics as black pepper, although long pepper tends to be less harsh and has more complexity, including sweet notes of cinnamon and nutmeg. In modern times, long pepper has almost been forgotten, which is a pity, as long pepper's sweet heat can complement many dishes in a way that black pepper simply cannot.
For more information and to purchase

Mace – No, I'm not talking about the pepper spray. The spice mace comes from the waxy red covering that goes around nutmeg seeds. This source means that mace has a similar taste to nutmeg, although it tends to be a little more peppery. The spice is especially versatile, and the nutmeg flavor means that it works well in both savory and sweet dishes. Normally ground mace is easier to find, but getting mace in the blade form (like in the image) is desirable, as it helps to maintain the flavor. Cooks can always ground the blades when they are ready to use the spice.
For more information and to purchase

Madagascar Vanilla Bean Paste – Mahlab AKA Machalepi – Mahlab is an interesting spice. The spice is actually the dried extracted kernel of a particular species of sour cherry. The spice can be used whole, but typically it is ground using a mortar and pestle or in a grinder. Mahlab has a nutty and sour flavor that some people find to be a combination of bitter almonds and sour cherries. This flavor can be used in sweet and in savory dishes. One example is adding a little of the spice to sweet bread, which helps to tone down some of the sweetness and add an interesting depth to the taste.
For more information and to purchase

Nigella Seed AKA Charnushka – Nigella seeds can be a bit confusing, simply because they are known by so many different names. Some of those names include black caraway, black cumin and black onion seeds, even though nigella seeds have no relationship to any of those species. Instead, nigella seeds are a spice all of their own. Typically, nigella seeds are roasted, and they are crunchy and have a taste much like roasted onions.
For more information and to purchase

Pakistan Rose Petals –  Here in the states we don't usually think of using flowers in our cooking, but in other parts of the world many different flowers are regularly used to flavor dishes. The flavor of rose is very much like its scent and although sweet, they are used as a flavoring to both sweet and savory dishes.  As a treatment for lead poisoning from bullet wounds, Napoleon's army would use rose petals boiled in white wine.  Throughout the Arab world rose petals are in savory meals including stews, rice, roasts, couscous and fish. In India they are used in marinades, kormas and in Kheer (rice pudding). Rose petals can also be used to infuse syrups and sugars for making desserts and drinks.
For more information and to purchase

Grains of Paradise  – Grains of paradise are like a more intense and more wonderful version of pepper. Like pepper, they have a heat that can help make the flavors of food stand out. But at the same time, grains of paradise contain other subtle flavors that make them more interested in food than standard black pepper. The grains can even be ground in a pepper mill in the same way as regular pepper, and they can also be used to replace pepper in pretty much any recipe.
For more information and to purchase

Pasilla de Oaxaca Chile – Pasilla de Oaxaca chile is not particularly well known in the United States, but it is getting more popular, especially among people who love their chilies. The chile is interesting because of its smoky flavor. In some ways, it is similar to smoked jalapenos, but the Pasilla de Oaxaca has much more smokiness and less heat. The smokiness also makes the chile work well as a spice. One of the more common uses is in vegetarian dishes, where the smokiness creates a similar flavor to meat, without actually involving meat in the dish.
For more information and to purchase

Piment d'Espelette – Grown and cared for almost exclusively by women, this chile is the pride and joy of the Basque region. This chile is fruity with just a little bit of heat, making it a perfect fit for the otherwise mild French cuisine it calls home. Piment d'Espelette is just about the spiciest thing you will ever find in authentic French cuisine. Every October, it is celebrated with a festival that spans the entire Basque region, and the scent that fills the air is a welcome reminder of the hard work women have put into maintaining this delicious crop and source of pride for the area.
For more information and to purchase

Ras el Hanout – Moroccan style curry is referred to as Ras el Hanout and like other curries, it can be made from many different ingredients. Translated, Ras el Hanout means 'top of the shop,' 'head of the shop,' or 'best of the best.' However you translate it, it means only the finest spices comprise this mixture.  Use this exquisite blend on rice, poultry tagines (a Moroccan stew), couscous, meatballs, and grilled or slow cooked meats.
For more information and to purchase

Red Thai Curry – Thai food is amazing and has become very popular, but learning to cook good Thai at home can be a challenge. With this blend, you can start making great Thai-style curries, which are different then Indian curries, but equally delicious. Thai curries are thinner in texture, usually made with aromatic fish sauce, and tend to have medium to hot heat levels.  Season chicken, beef, pork, or tofu. For traditional Thai curry paste, mix 1 Tbsp. with 1 Tbsp. fish sauce or water and a squeeze of fresh lime juice.
For more information and to purchase

Rogan Josh – The ultimate formal banquet in Kashmir is the royal Wazwan. Of its thirty-six courses, between fifteen and thirty can be preparations of meat, cooked overnight by the master chef, Vasta Waza, and his retinue of wazas. Guests are seated in groups of four and share the meal out of a large metal plate called the trami. One of the seven must-have dishes for this banquet is Rogan Josh (red lamb stew). This blend is slightly spicy and is a great help in making a superb version of this traditional dish.  In addition to being the key ingredient in this Rogan Josh recipe, this seasoning can also be used on other meats like chicken, beef, and pork.
For more information and to purchase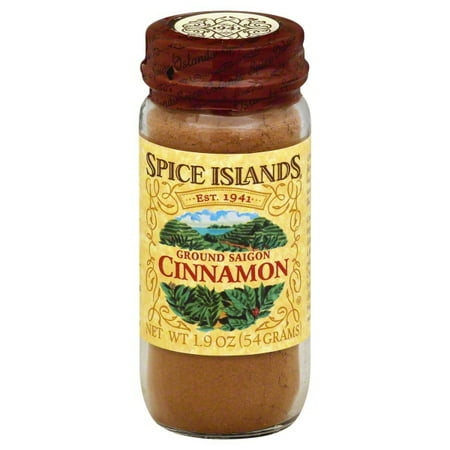 Saigon Cinnamon – Saigon cinnamon is another type of cinnamon that is not commonly used. It is related both to cassia cinnamon and to 'true' Ceylon cinnamon, although it is more closely related to the cassia cinnamon. Saigon cinnamon is largely produced in Vietnam and has a more complex and pronounced aroma than cassia cinnamon.
For more information and to purchase

Scorpion (Moruga) –  In 2011, Guinness World Records confirmed the Trinidad Scorpion Chiles as the hottest chile on the planet. On the Scoville heat scale, used as the standard measurement of a chile's heat level, Scorpion Chiles are a whopping 1.2 million units. As a basis for comparison, the former champ (Ghost Chile) measures just over 1 million units. Habanero Chiles, hot by common standards, are between 150 and 250 thousand Scoville units. This means that eating a Trinidad Scorpion Chile is the equivalent of eating a Ghost Chile and Habanero at the same time! Be aware that Scorpion Chiles can inflict serious pain when eaten. Consume at your own risk. These chiles are 1.2 million Scoville units. Wear gloves and wash utensils with soap and water when finished.  These chiles can be eaten in their dehydrated whole form, ground into a powder, or rehydrated and used as fresh. To rehydrate soak chiles in hot tap water for 20 minutes. Soaking longer than that an cause the chiles to become bitter. Try in pickling, salsa, sauces, and more.
For more information and to purchase

Serrano Chili Powder – The serrano chili is native to south-west America and Mexico. The dried and ground chili is often used as a spice, especially as an ingredient in sauces. It is a relatively hot chili, and its heat level is often put at a 6 or 7 – so it can certainly kick a dish up a notch. Commonly the spice will be sold in a smoked form, which adds both spiciness and smokiness to a dish.
For more information and to purchase

Shichimi Togarashi –  This traditional seasoning from Japan means "seven flavor chili" and varies by the region. The flavor of our version is intense and does a fast paced dance on the tongue filling your mouth with a new sensation thanks to the addition of Szechwan peppercorns.  Use this seasoning in nabemono (one pot dishes), soups, udon noodles (wheat noodles), and yakitori (chicken pieces broiled on a skewer). Additionally, this seasoning is nice for stir-frying, encrusting, or just spicing up fish, poultry or beef.
For more information and to purchase

Smokin' Ed's Carolina Reaper Hot Sauce – The Carolina Reaper chile measures over 1.5 million on the Scoville Heat Unit Scale and was awarded the Guinness World Record for world's hottest pepper in 2013. This hot sauce packs a serious punch, but with the immediate and lingering heat comes a slightly fruity flavor.  This bottle holds 8 fluid ounces. Please be VERY CAREFUL with this sauce as it's made from extremely hot chiles.
For more information and to purchase

Southern Spain Pinchito Spice –  Pinchito is Spanish for kebab or shish kebab. Brought to Europe in 711 a.d. by North African Arabs, pinchitos are now served in Spain as tapas although more commonly made with pork rather than lamb. We handcraft our intensely flavored version of this "curry" like mixture by mixing together sea salt, cumin, Spanish sweet paprika, oregano, coriander, garlic, caraway, turmeric, ginger, fenugreek, anise, cayenne, cinnamon, black pepper, bay leaves, yellow mustard, mace, cardamom and Spanish saffron.  Great for flavoring meats, soups and vegetables, try using as a sprinkle, rub or marinade. For a twist to your next curry dish replace traditional curry powder with Pinchito spice. To marinate one pound of cubed pork or lamb, mix in 2 tbsp. spice with 1 tbsp. each of red wine vinegar and olive oil. Combine thoroughly in a sealable container and refrigerate for 1-4 hrs.
For more information and to purchase

Sumac AKA Sumach – Native to the Middle East, the sumac bush has dark red berries, which are used to produce this spice. The coarse power has a tangy flavor with a lot of similarities to a lemon, although it isn't as tart, which makes it a more versatile option for many dishes. Because of this flavor, sumac can be used in any dish that calls for lemon. The color of the spice is especially appealing, and it can be a great way to make a dish stand out. Although the spice is rare, you can sometimes find it in international sections of grocery stores, online and in stores specializing in Middle Eastern products.
For more information and to purchase

Sweet Flag – Sweet flag is another spice that comes from a rhizome. This spice has had many uses throughout history, including fame as an aphrodisiac and use in perfume and in powdered wigs. The rhizome has a strong smell, and its initial taste is sweet, followed by a bitter aftertaste. The powered root is sometimes used in sweet dishes from both Arab and Indian cultures. It is also an important ingredient in absinthe and used to be part of the recipe for Dr. Pepper.
For more information and to purchase

Szechuan Peppercorns – Szechuan peppercorns is a common spice in a number of different types of cooking, including Indian, Chinese and Tibetan. The term can actually apply to two different species used to produce peppercorns, but their similarity makes them largely interchangeable. These peppercorns could not be imported into the United States from 1968 to 2005, because of a ban based on their potential to carry a bacterial disease that can affect foliage and citrus crops. The ban was lifted in 2005, although any imported Szechuan peppercorns need to be heated to kill any bacteria present.
For more information and to purchase

Tandoori Seasoning –  We skillfully handcraft this curry style blend from cumin, coriander, smoked sweet paprika, turmeric, garlic, Guajillo chiles, ginger, charnushka, black and green cardamom, black pepper, cloves, mace, Saigon cinnamon and Turkish bay leaves. The tandoor is an oven made of clay and brick that is used by Eastern Indians to bake or roast foods directly over an open fire. Naan, delicious type of bread, is made in a tandoor by smacking the dough directly to the walls and letting it bake until it's light brown and puffy.  If you have a tandoor you can make Tandoori Chicken very quickly by skewing a half of chicken, seasoning well and thrusting it into the intense heat (over 500 degrees F) . It will cook in less than five minutes. Since most people don't have a tandoor, we've created a recipe called Tandoori Marinated Grilled Chicken & Sauce that can be made on the grill.
For more information and to purchase

Tasmanian Pepperberry – This spice is used primarily in Australia's bushfood, which are foods from local cuisines that have gained mainstream popularity in recent years. These dishes are usually made with ingredients that are indigenous to Australia, hence the popularity of the Tasmanian Pepperberry. This spice tastes slightly sweet, then gets spicier as the day goes on.
For more information and to purchase

Thai Green Curry –  Kreung Gaeng Kiow Wahn, or commonly known to us, green curry paste, was created many centuries ago. Like most Thai curries our version is heavily spiced with chiles and rates at about a 6-7 on a heat scale of 1-10.  This curry is essential to Thai cuisine but also can be used to spice up other Asian and Indian curries; just 1 tsp. is enough to punch up the aroma and flavor. Also try sprinkling 1-2 tsp. into ordinary chicken or tuna salad to really spice it up. To make a paste simply mix 1 tbsp. curry powder with 1 tbsp. each of water and oil. For a traditional Thai paste, use fish sauce and a squirt of lime in lieu of the water.
For more information and to purchase

Tikka Masala – Tikka masala is a hybrid of a dish that is thought to have been created by accident. The story goes that a Bangladeshi chef served a dish of traditional Chicken Tikka only to be asked by a British diner, "Where's the gravy?" The miffed chef tossed in can of creamy tomato soup and spices and responded, "You want gravy? I'll give you gravy!" The results were spectacular and the Indian/British Chicken Tikka Masala dish was quite dramatically born.  More than 20 million portions of this British national dish are sold in Indian restaurants per year. Although there are many variations on Chicken Tikka Masala, we created our blend to be used in the most commonly served variation, the creamy red type. Visit our recipe section for a Chicken Tikka Masala recipe that was developed with simplicity and "cooking time" in mind. Traditionally there is a recommended marinating process that we have removed for two reasons; first is to not waste, as the yogurt marinade is to be discarded, and second, by following our recipe you can make a flavorful exotic dish in less than 30 minutes. Try using with lamb as well.
For more information and to purchase

Turmeric – Turmeric is a rhizome from the ginger family. Popular in Indian cooking, it has a flavor that is mildly sour and bitter, slightly pungent, warm, and musky. Not only does this spice light up any dish it touches with a vibrant yellow coloring, it adds a unique flavor that is hard to find anywhere else. You will find turmeric most commonly in the western sphere in Golden Milk, a drink made with this colorful spice.
For more information and to purchase

Vadouvan –  Vadouvan has an exquisite, smoky onion flavor. Remember though that it is a very delicate blend and will not hold up to a long or high heat cooking process as that would essentially cook off all of the great subtleties. For those processes, try adding it toward the end of the cooking time so the flavor will shine. Use this curry in compound butters, dressings and marinades. Great to flavor crostinis, poultry, salads, seafood and veggie dishes. To convert into a paste, mix equal parts spice, olive oil and water. To make a thinner paste to use in a basting method for grilling, add a bit more of the liquids.
For more information and to purchase

Vanilla Paste – Vanilla is a popular and expensive spice because the process of growing and hand pollinating the vanilla bean pods requires a considerable amount of work. Vanilla paste offers an alternative to vanilla pods and includes vanilla along with its seeds, in a paste form. This makes it an easy ingredient to add to recipes and it adds a deeper vanilla flavor than just using vanilla pods or liquid vanilla.
For more information and to purchase

Vietnamese Sweet Lemon Curry –  The Vietnamese were introduced to curry by the people of India and the influence of traditional yellow curry is apparent in this blend. However, by adding sugar and lemongrass, we've made this curry light, refreshing and very Vietnamese. Try using Vietnamese Sweet Lemon Curry to make sauces for meats, seafood, tofu and vegetables. Make a paste by mixing equal parts spice, water and olive oil. Add 1-2 Tbsp. paste to 1 cup coconut milk to make a sauce. Use alone as a sprinkle or mix a few teaspoons into a cup of mayo or sour cream for a Vietnamese inspired spread or dip.
For more information and to purchase

Vindaloo –  For many centuries the Portuguese ruled small pockets of India. The Portuguese were the originators of vindaloo, but in Goa, the dish was altered over the years to accommodate the locals taste buds.  For you heat lovers, add just a little more cayenne to turn up the heat. Try using about a ½ tsp. per pound of beef, chicken, fish or poultry. Curry powders can be used to season so many dishes; rice, sauces, chicken or seafood salads, vegetables or soups. To convert powder into a paste simply mix 1 tbsp. Vindaloo powder with 1 tbsp. each of water and oil.
For more information and to purchase

Wasabi Root – As you might imagine, wasabi root is the source of the wasabi commonly used in Japanese cuisine – although a lot of wasabi doesn't actually use the root because of its high cost. The cost comes from the fact that wasabi root is a particularly challenging plant to cultivate and it is rarely found outside of Japan. However, if found, wasabi root can be used for a range of uses beyond the common wasabi paste, especially as it adds a strong taste to a dish.
For more information and to purchase

Wattleseed – Wattleseed is a general term that applies to any of the edible seeds that come from the species in the Acacia family in Australia. The seeds have been a traditional food for the native people (Aborigines) in Australia, although they have become popular as a commercial product and a spice. The seeds have flavors of hazelnut, coffee and chocolate, making them an especially common choice for bread, ice cream, chocolate and many sweet foods. They also work well in many different types of sauce.
For more information and to purchase

Za'atar Seasoning –  Like curries, there are hundreds of variations of Za'atar.   All throughout the Mediterranean, Za'atar is commonly used as a table condiment. As a condiment, you can sprinkle it on chicken or fish for a delicious taste of Med-Rim cuisine.  One of the best ways to enjoy Za'atar is as a simple paste for dipping and spreading. Za'atar Spread – Mix 1-2 Tbsp. Za'atar to about 1-2 Tbsp. of any good olive oil. Drizzle in oil slowly until you reach the desired consistency for your needs (a little more oil for dipping, a little less for spreading). Za'atar spread is great for dipping fresh breads or for spreading on pita and toasting until crispy.
For more information and to purchase

Zanzibar Curry Powder – The island of Zanzibar on the eastern coast of Africa has been an important part of the trade routes as early as the 10th century. Porcelains and silks from China, spices and cotton from India, were being traded for local items like ivory, rhinoceros horns, amber and gold.  To achieve the authentic flavor of our Zanzibar Curry we use exacting care as we mix together coriander, cumin, yellow mustard, fennel, Indonesian cinnamon, turmeric, brown sugar, Hungarian sweet paprika and cayenne.  Try using about a ½ tsp. per pound of beef, chicken, fish or poultry. Put a couple dashes in scrambled eggs along with diced tomatoes, chopped red onions and cilantro to enjoy an Americanized version of a common Zanzibar meal. Curry can be used in so many places; rice, sauces, chicken or seafood salads, vegetables or soups. To make a paste simply mix 1 tbsp. curry powder with 1 tbsp. each of water and oil.
For more information and to purchase
Perfect for grinding up roots and seeds.
$33.73
$18.95
For more information and to purchase